As you study every word of this ad you will be stunned at what you'll learn about generating leads online. You'll realize how easy it really is to generate 50+ leads a day using free methods that take less than an hour a day to do.
I want to tell you about when I first got started online. It was crazy to say the least, but I couldn't of done it without my wife. You see when I first married my wife she immediately lost her job, we lost that income from her side and I was still a nursing student. I honestly didn't know what to do, we were both stressed out of our minds and didn't really know where we were going to go from here.
So one day my wife after filling out application after application and never getting a call back went online to find a job. She stumbled onto craigslist to find something that she could apply for.
But instead what she found was life changing
She ran across this ad for a work from home opportunity, she watched the video and was so excited she told me about it.
Of course like most people I was skeptical at first, but I called the lady who had placed the ad and got started.
And this is where everything changed for me.
The lady didn't really have much of a system for me when I got started she told me
"Just start posting on Craigslist and you'll get people calling you"
That's exactly what I did. And BOOM my first week I raked in a cool $1,200 just by following what she said and doing the exact methods that she said.
Since then though things have gotten a lot harder, posting on Craigslist has become more of a strategy rather than something you do. Your ads can get ghosted, flagged and your I.P. address can even get banned from posting on this site.
But luckily I've figured out a system that has helped not only me, but DOZENS of my closest friends and peers to completely dominate this site and pull in up to an average of 50+ leads a day.
Not only that:
I get 1 to 2 sign ups a day in my business from this
simple method
I'm not talking to anyone, I'm not calling anyone, I simply wake up, go through post my ads in a very specific way and then I get leads and sign ups on automation.
Now there are some things that have changed about Craigslist that you have to know about:
GEO IP TargetingThis tracks where you are and tells craigslist where you are allowed to post
MultiPostingCraigslist despises this and will shutdown your account quicker than you created it
PVA AccountsNearly all accounts created must be backed by a qualified phone number, if you don't have one of these say byebye to your accounts and ads
But luckily I've found a way to BYPASS all of these things and really control Craigslist to my benefit.
Many people ask why I prefer Craigslist over other ways of marketing and my answer is always the same.
"Find one method of marketing that you can easily scale up, that doesn't take much time and go at it full force"
Craigslist gets around 38 million unique visitors a month, its categorized by location and topic so you can really narrow down your lead source and get really qualified leads that are PERFECT for your business.
And thats what I do every single day.
The more you review this page, the more you begin to find yourself realizing how powerful Craigslist really can be for you. Inside my Craigslist Bananas I'm going to reveal to you my exact system for turning Craigslist into a lead generation machine with less than one hour of work a day.
Inside of Craigslist Bananas here's what you will discover:
Here's just a few results from just a few of our students:
I could literally fill the rest of this page with people getting similar results, bringing in huge amounts of leads from my methods taught in CL Bananas but I want to help you get started today.
If you are sick and tired of creating endless videos, articles, spending tons on paid advertising and not really getting any results to show from it then I've finally found something, if you follow it step by step, that will work for you.
Now I know what you are thinking, I've bought other things that promised me similar results. Do this one thing get tons of leads and yada yada yada... I have too, and it sucks when they don't work how they promise. This isn't a push button software or some over hyped method that will be washed out in 30 days after you buy it.
This is something I've been using for the last few years to rank in TONS of leads and sales and completely dominate my market. And now you can too. You don't have to do videos, you don't have to write articles, you don't have to buy solo ads. You simply FOLLOW EVERYTHING that I teach, learn how I do it all in about an hour and you can start raking in leads as well!
So what's next?
Well you might think I'm crazy for selling this for as low as I'm about to because I could easily package this up as a coaching product and sell it for thousands. On a daily basis I've had people begging me for my secrets and wanting to give me money for my time and I simply do not accept it.
I was thinking what would be a reasonable price for something that has changed so many people's businesses around and literally helped them start generating leads in their first day.
The price of $497 popped in my head and it was reasonable and here's why. 50 leads a day from one hours work is almost one lead a minute. If each lead is worth $10 to you then from just one day you are getting $500 worth of potential sales. Just from day ONE.
But then I thought thats a little too steep, I want to help more people out, I dropped my price to $97.
For everything I've put into this $97 is really nothing, the few years of learning all about Craigslist, mastering these methods, finding the tools that work and don't work and then recording the videos and telling YOU exactly what to do to copy exactly what I'm doing. That's worth $97 right?
Right!
But then... I didn't want to be greedy. People need this information. I want to be responsible for helping as many people as I can.
So I dropped the price once more to its final price (as of right now) to $67
$67 is NOTHING compared to the massive results in their business.
Click the button below to pick up CL Bananas and change your business forever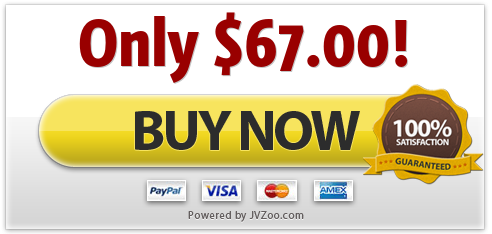 But here's the deal, I know that you will be 100% satisfied with the methods and techniques that you learned within this course.
They are so easy that ANYONE can do them.
But I only want to work with the most serious people with this. Showing them exactly what I'm doing, my exact methods, so YOU can go out and apply these methods to your business and start seeing results like never before. And for that, I do NOT want you to buy this course if you are thinking about learning the methods, trying it out and asking for your money back. There is a NO REFUND policy on CL Bananas and I do that so I get the most serious people working with me and using these methods today.
So if you are 100% serious about this and you're ready to take your business to the next level then CLICK THE ORDER NOW BUTTON BELOW. Get instant access even if its 2 AM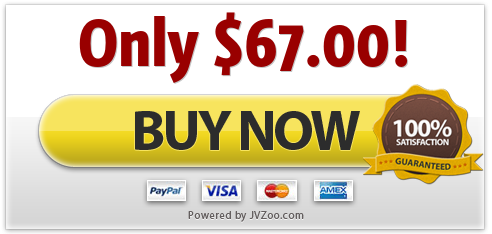 To your success,
P.S.If you continue to work the same way and do the same things you will get the same results, that's why I'm offering you the simplest and easiest way to generate leads for your home business using a method that will only take an hour or less a day.
P.P.S. Here's just a few more testimonials from students getting excellent results and generating leads from CL Bananas
Click the button below to buy now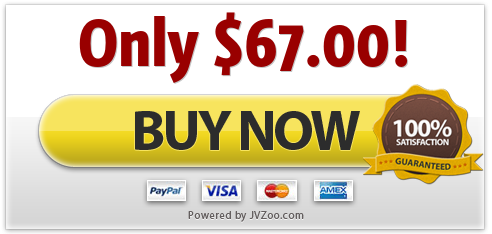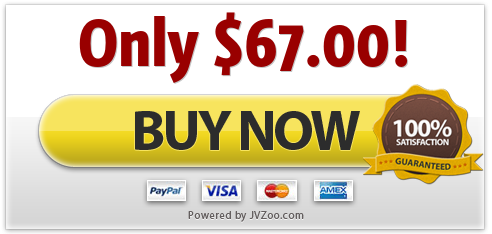 Disclaimer

This product is not in any way shape or form endorsed by craigslist. We simply show marketing strategies that are working for us using the Craigslist platform. We DO NOT guarantee any results from using our methods and clearly our results are not typical. If you do not put in the effort to try these methods taught, you won't get any results anyways. We are not saying you will get any results from using our methods taught. The product is an information product delivered digitally and there are no refunds for this product what so ever. So please do not buy if you are not 100% serious about this.